Odonchimeg Davaadorj — Karine Rougier —
---
Créée en 2010 par Delphine Guillaud et Severine de Volkovitch, Backsash propose une programmation internationale et resolument éclectique. Son espace important est le reflet de son engagement indispensable aupres des artistes afin de permettre l'existence d'expositions exigeantes. La galerie participe régulièrement à des foires en France et à l'étranger, à la publication de catalogues monographiques, au soutien d'expositions hors les murs et à la reconnaissance de ses artistes par les institutions.
Le projet de backsash met à l'honneur deux artistes femmes dont les travaux respectifs presentent une correspondance tant sur un point formel que conceptuel : Karine Rougier, dont l'atelier se situe à Marseille, et Odonchimeg Davaadorj, parisienne d'origine mongole. Elles proposent un duo où leurs dessins respectifs, spécialement conçus pour le salon, tissent une histoire. Les dialogues ainsi créés présentent une approche commune de themes profonds comme l'ésoterisme, les divinités, le féminisme ou encore le rapport à la nature.
Created in 2010 by Delphine Guillaud and Severine de Volkovitch, backsash offers an international and resolutely eclectic program. Its large space refects its essential commitment to the artists in order to allow the existence of demanding exhibitions. The gallery regularly participates in artfairs in France and abroad, publishes monographic catalogs, supports exhibitions outside the gallery and promotes the recognition of its artists by institutions.
backsash project honors two women artists whose respective works present a correspondence on a formal and conceptual point: Karine Rougier, whose studio is located in Marseilles, and Odonchimeg Davaadorj, a Parisian of Mongolian origin. They propose a duet where their respective drawings, specially designed for the fair, weave a story. The dialogues thus created present a common approach to deep themes such as esotericism, divinities, feminism or the relationship to nature.
29 rue Notre-Dame de Nazareth
75003 Paris
09 81 39 60 01
︎
info@backslashgallery.com
︎
www.backslashgallery.com/gallery
︎
www.facebook.com/backslashgallery
---
Odonchimeg Davaadorj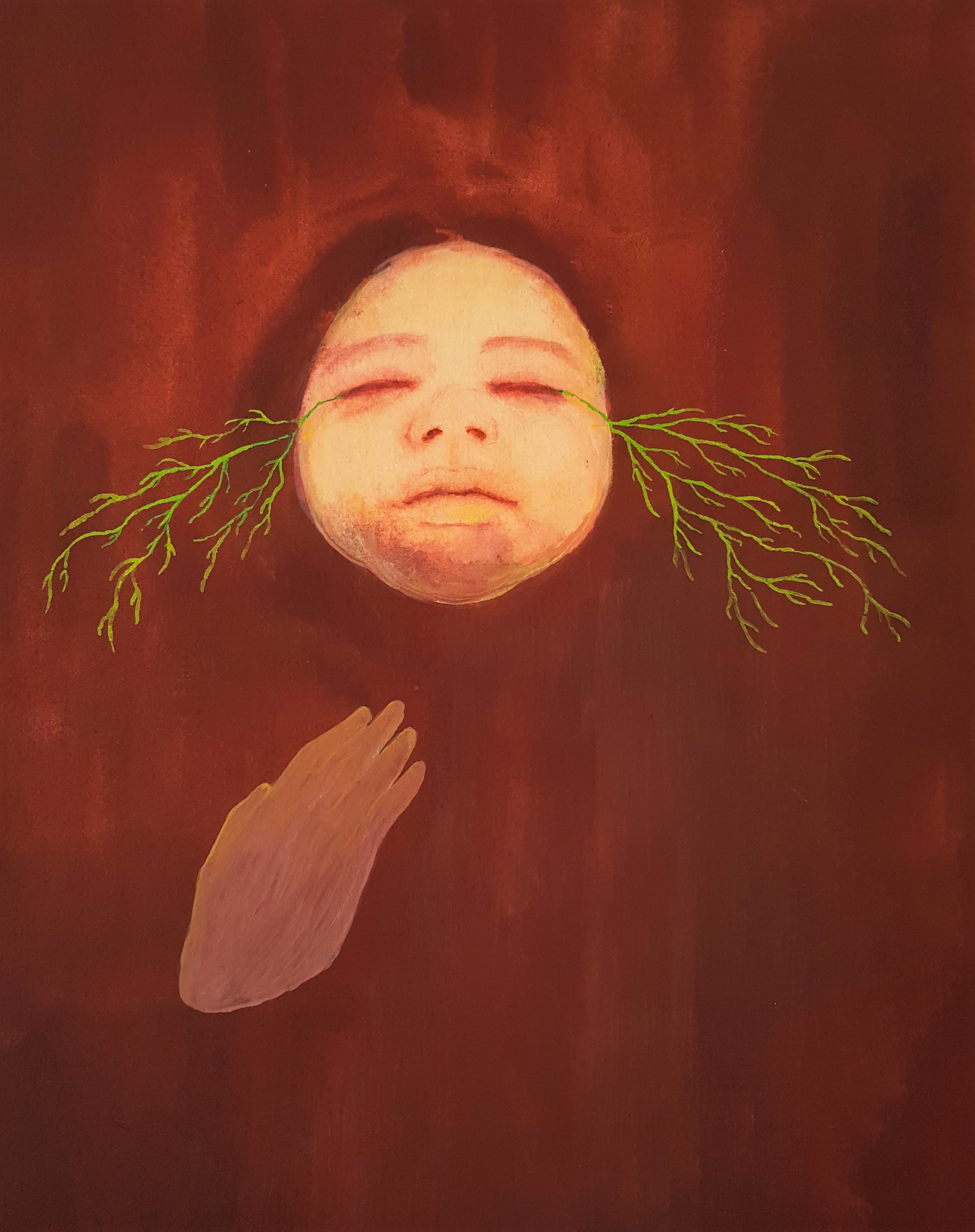 ---
Karine Rougier